Our Range of Services
Take a look at what we know and let's start a potential collaboration!
Skyline Buildings range of services
Provide your object with qualified specialists - choose us!
Competitive service costs
Individual approach to the client
Full-cycle construction process management
The representation of interests of the client from conception to construction commissioning.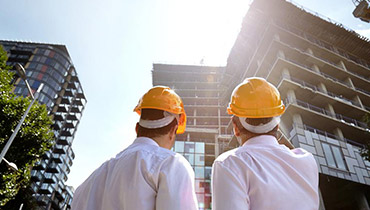 Technical supervision of structures and engineering networks
Professional and independent supervision of the construction process to ensure high-quality and safe construction.
Technical inspection of buildings
According to the Ministry of legislative requirements, the building owner is responsible for the organization put into operation the second and third group of structures technical inspection at least once every 10 years, as well as a building renovation, reconstruction or restoration of the building design development, construction resumed, or in other cases, to determine the technical condition of the building. We perform visual inspection of buildings, determination of wear of building structures, photo fixation and preparation of an opinion (including recommendations and suggestions).
Have a Question?
Our specialists will answer you as soon as possible